Source-Capture Ventilation for Ceramic Kilns
Ensuring a safe, comfortable working or teaching environment. Protecting the health of yourself, instructors, employees, and students young and old. Instilling confidence that your classroom or studio is running efficiently when your kiln is firing.
That is the value of proper kiln ventilation.
Performance-proved for more than 35 years, the Vent-A-Kiln overhead kiln ventilation system is still the most effective as well as an OSHA-compliant method to capture and remove undesirable fumes, heat, and odors from ceramic kilns. Available for round, octagonal, or other kiln shapes, Vent-A-Kiln is easily moved into position directly over the kiln. The Stainless Steel or Aluminum hood is all-encompassing to capture kiln exhaust at its source. The blower system removes and expels the unwanted fumes into your ductwork or to the outdoors.
Source-Capture Ventilation is Ideal for:
Grade Schools
Colleges and Universities
Ceramic and Pottery Studios
Ceramic Classrooms
Home Hobbyists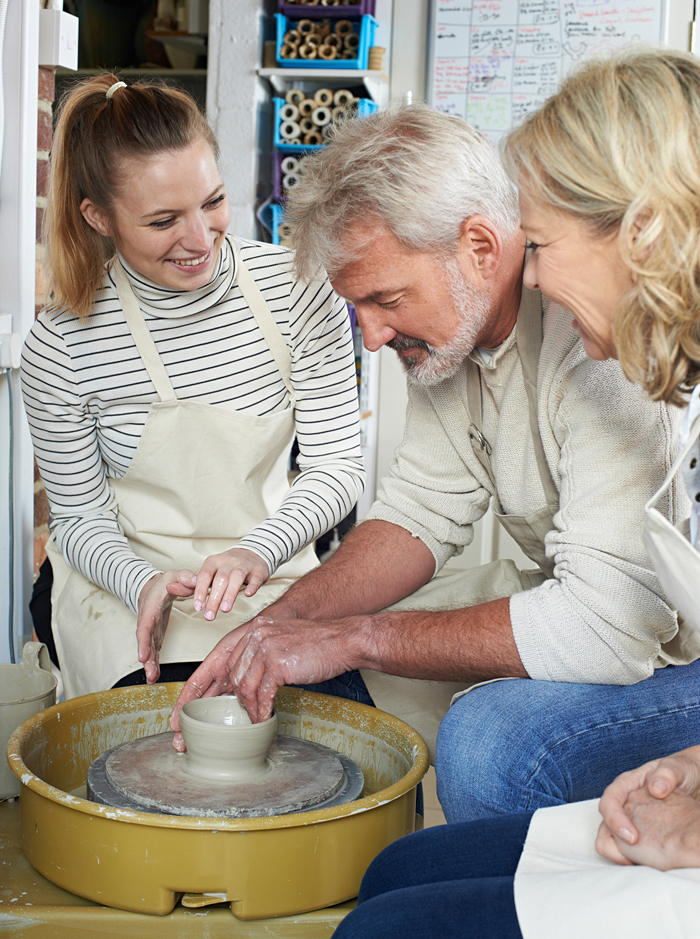 Heat and Facts Rise to the Top!
Which is the most effective type of system for ventilating fumes and excess heat from kilns?