Vent-A-Fume Industrial Fume Extractors
Removing and ventilating undesirable fumes produced by welding, soldering, laser cutting, plasma cutting, and similar operations is a critical concern in today's safety-conscious work environment. Dust from sanding, grinding, and woodworking also presents a workplace. Vent-A-Fume offers an economical way to keep your work area clean, safe, and comfortable.
Unlike exhaust fans or fixed overhead hoods, Vent-A-Fume goes right to the source to capture and remove virtually all process emissions – fumes, odors, and excess heat. It employs a negative pressure system that exhausts all fumes quickly to the outside. You are not confined to a system that recirculates air. There is no need to deal with filter maintenance and replacement costs.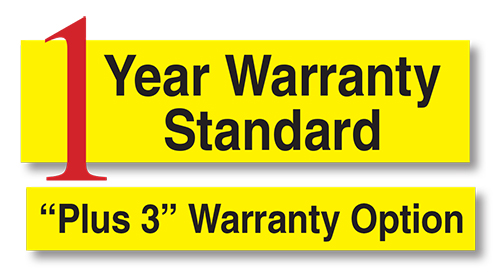 Performance Features
Easy to install and operate – all mounting components included
Competitively priced and equipped with a powerful blower/motor for fast and effective fume absorption and removal
Can be easily moved to a different location – an advantage over exhaust fans and fixed overhead hoods
Can be modified for multiple workstations
Larger volume fans and hazardous-duty motors available
Three standard styles of hood support arms available
Designed and built in the USA
One-year factory warranty with an option to extend the warranty an additional three years. (Learn more about our warranty.)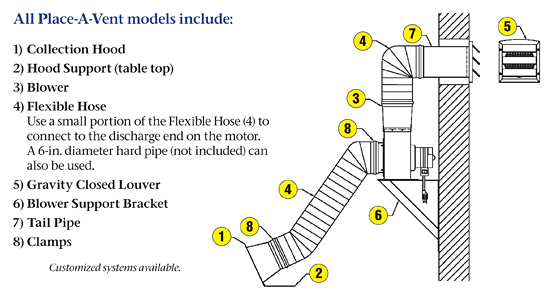 Specifications
(1) Model FE-500 includes an on/off switch & 12-in., three-pronged power cord.
Models FE-800 & FE-1200 require hard-wiring for your specific application.
(2) Variable lengths of additional Gray Flex Hose available: 6″ @ $6.25/ft., 8″ @ $7.25/ft. up to 25 feet total length.
Model
HP
RPM
Ph/Hz/Volts
CFM
@0.0"w.g.
Hood Size
Flex Hose
Inlet/ Outlet
Price
FE-500
1/8
 1600
 1/60/115
 500
 8-in.
 12 1/2 ft.
 6-in. dia.
$499.00
FE-800
1/6
 1100
 1/60/115
 800
 10-in.
  12 1/2 ft.
 8-in. dia.
 $1,099.00
FE-1200
1/2
 1500
 1/60/115-230
 1200
 10-in.
  12 1/2 ft.
 8-in. dia.
 $1,299.00
 Accessories – Flexible Gooseneck Support Arms
| | | | |
| --- | --- | --- | --- |
| Model No. | Description | Length | Price |
| FECB20 | Gooseneck with Arm Clamp | 20-in. | $119.00 |
| FEMB20 | Gooseneck with Magnetic Base | 20-in. |  $119.00 |
Flexible Gooseneck Arm
with Clamp Base
Secures the support arm to surfaces up to 1-1/2″ inches thick. Polyurethane pads on the clamp prevent marring of mounting surfaces.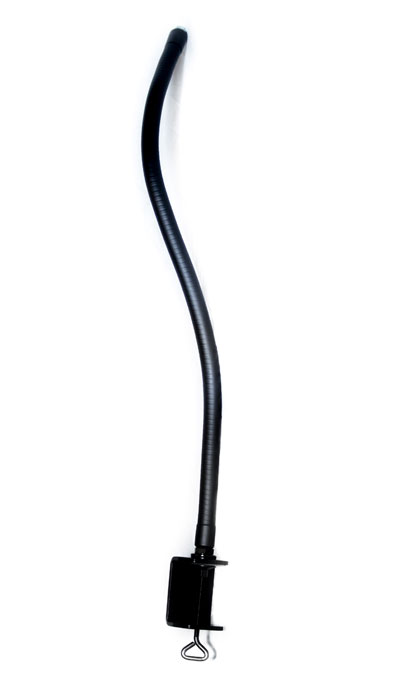 Flexible Gooseneck Arm
with Magnetic Base
Secures the support arm to any steel surface.