Welcome to the Modern Encaustic Medium Studio!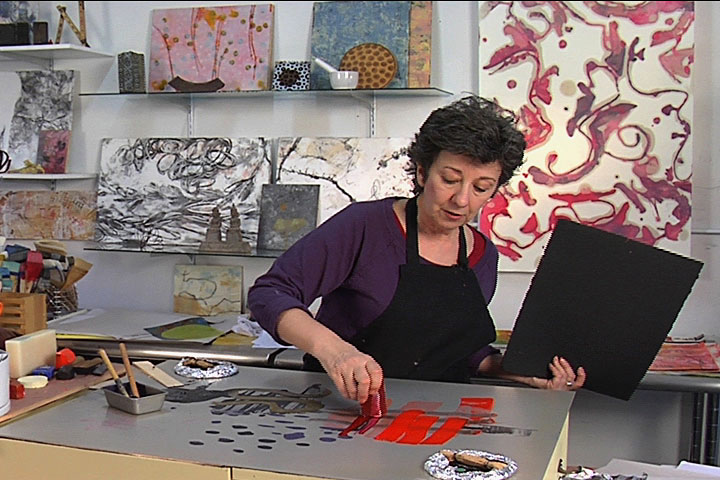 Creating encaustic monotypes is an exquisite and versatile art form that can be traced back more than 2,000 years. Various techniques have been experimented with and refined over the centuries. Today, the time-honored traditions of "hot-wax painting" have been enhanced with modern methods and equipment. Vent-A-Fume manufactures two products and offers a variety of accessories for encaustic studios and classrooms.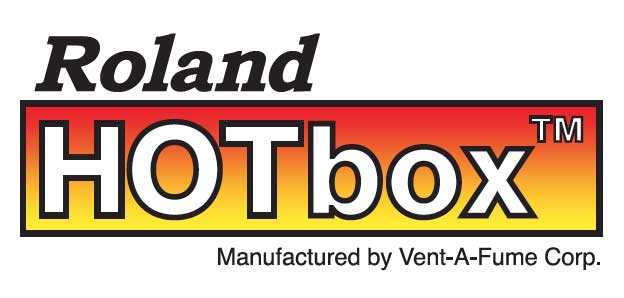 The Roland HOTbox for Encaustic Monotypes
Vent-A-Fume is now the exclusive manufacturer of the renowned Roland HOTbox and works closely with its architect, Paula Roland to promote the HOTbox to artists and teachers alike.
The Roland HOTbox heats an anodized aluminum plate, available in three sizes, that is used to melt pigmented wax in the creation of an encaustic monotype.
Learn more about the Roland HOTbox.

Fume Extractor for Encaustic Palettes
Although encaustic is a wonderful medium in which to work, melted encaustic wax releases unpleasant and irritating fumes that should be vented from the studio or classroom.
Based on the technology it pioneered to vent ceramic kilns, Vent-A-Fume specially designed a fume extractor that captures fumes from encaustic emissions at their source and expels them into existing ductwork or the outdoors.
Learn more about Vent-A-Fume encaustic palette fume extractors.
---
Encaustic Medium Accessories
No studio or classroom is complete without the tools to help ensure the quality of your encaustic medium creations and the safety of your working environment.